Online Library
Use library tools and resources to discover new books and materials or do research online.
InfoTrac General OneFile     [ video guide , search tips (pdf) ]
Start here for your search on general topics with this collection of over 6,500 publications with full-text articles, over 124,000 NPR audio files complete with broadcast transcripts, all the Fodor's travel guides, links to over 5,000 video files including shows like the Today Show, NBC Nightly News, NRO TV and Meet the Press and over 3,000 other magazines.
Research Database Special Collections   [video guide]
Try these databases filled with magazine articles, encyclopedia entries, professional journals and other materials to help you discover more on any subject, from general interest to business, hobbies, and more. Your library card provides you with access to thousands of magazines, journals, and newspapers -- that's literally millions of articles. There are popular magazines like Time, National Geographic, The New Yorker, Vanity Fair, Vogue, Fortune,  National Review and articles on subjects ranging from how to fix your car to how to plant a vegetable garden.  You can also find health and wellness, legal and small business resources.
Ancestry.com *Library Edition      [video guide]
*FOR USE WHILE IN THE LIBRARY ONLY.  Access all of Ancestry's subscription databases, including the Federal Images Online database and the UK/Ireland Parish and Probate Records database.
Find a person or business, reverse look up a phone number; do a criminal background search, and more! This resource offers profiles of 30 million business & executives, 220 million residents, 1.1 million healthcare professionals, 2 million new businesses, plus 2.3 million live job listings, Interview Tips, Resume Templates, Background/criminal search  and much more. Customized searches can be performed by using the advanced search filters.  For instance, in the residents database, one can search using Interests/Hobbies/Lifestyles of people. The database is ideal for sales leads, mailing lists, marketing research ,employment opportunities, background/criminal searching, finding friends, and relatives and much more!
Basic ESL improves listening, speaking, reading and writing skills through a simple, proven curriculum.
Students learn English quickly and effectively on relevant topics including: family, home, school and many other topics. In each lesson students learn key vocabulary and how to use that vocabulary in conversation. 
No computer experience is necessary. Register a free account to get started.
Books & Authors makes exploration of genre fiction and essential non-fiction fun! By leveraging our entire award-winning What Do I Read Next?collection, patrons and students alike can be sure that their next big read comes with a BIG recommendation.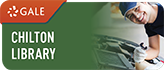 Chilton Library
ChiltonLibrary provides access to repair, maintenance and service information on the most popular cars, trucks, vans and SUVs on the road today, as well as, many new vehicles. This continuously updated resource provides step-by-step repair procedures, troubleshooting guides, diagnostic trouble codes, photos, illustrations, diagrams, and multimedia (videos and animations) to simplify even the most complicated tasks.
 Gale eBooks
With eBooks on GVRL, you can turn research into results. Optimized for search and discovery, the GVRL platform enables you to search through hundreds of nonfiction eBooks on health, business, travel, and more within a single search. Once you've pinpointed the exact content you want, download content to Drive and Docs with G Suite for Education integration.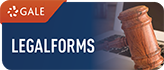 Gale Legal Forms
Take the law into your own hands and create accurate, reliable legal documents with no hassle with Gale LegalForms. It offers Oregon specific "attorney forms" – officially approved forms actually used by law firms. Many of the forms and documents are available in Word and Adobe format so you just need to simply "fill in the blanks.
Genealogy and Local History Resources 
Looking for information about Baker County or trying to trace your family tree? Here are links and resources we find most helpful for such a quest.
Research materials for tracing family lineage and American culture; PERSI Index, genealogies, local histories, primary source materials, and genealogical and local history serials are included.
   [video guide]
LearningExpress Library helps students and adult learners improve the skills required for academic and career success. Popular software tutorials, Internet instruction, and basic computer instruction are also included. Some of the practice tests include GED, COOP, HSPT, SAT, ACT, AP, PSAT/NMSQT, ACCUPLACER, ASSET, and COMPASS, career certification tests such as NCLEX-RN, Praxis I® and II, and more. Plus, there are practice sets and tutorials to develop skills in math, reading, writing, and basic sciences.
LearningExpress Library resources are organized into themes: 
[video intro]
School Center (grades 4–12)
College Center
High School Equivalency Center
College Preparation Center
Career Center
Adult Learning Center
Recursos para Hispanhoblantes (Spanish) Centers
Popular Software Skills Center    [ video guide ]
"
Downloadable audiobooks, e-Books, and videos!  *IMPORTANT*  Log into your Library2Go account as a LEO Listens member.  Passwords should be the same as your library patron account.  More information about LEO Listens and a guide for first-time users is available HERE.  [ video guide for app ]
Libraries of Oregon is a site provided by the Oregon State Library and Oregon State University Libraries to connect Oregonians with library online resources around the state and beyond. All Oregon residents have access to a wide range of digital resources provided by the Oregon State Library. Libraries of Oregon's mission is to enable easier access to these statewide resources and help the citizens of Oregon connect with their home libraries. Individual libraries should have links to these same resources from their own websites but this site may be a useful alternative access point when a library's site is down.
LitFinder provides access to literary works and authors throughout history and includes more than 150,000 full-text poems and 800,000+ poetry citations, as well as short stories, speeches, and plays. The database also includes secondary materials like biographies, images, and more.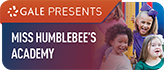 Miss Humblebee's Academy
Miss Humblebee's Academy is a fun, interactive, and award-winning, online kindergarten-readiness learning solution for children ages 3 to 6. With hundreds of lessons in Math, Science and Social Studies, Language and Literacy, Art, and Music, the curriculum increases in difficulty as the user progresses through the program. Miss Humblebee's Academy assess cognitive skills at regular intervals for measurable improvement toward kindergarten readiness and offers a developmental observation checklist allowing parents to review and record social and emotional growth as an additional condition of preparedness. Parents can track their child's learning outcomes through weekly progress reports that are emailed and available online 24/7.
Miss Humblebee's Academy can be accessed at the library, home, or on-the-go via smart phones, iPads, and tablets. Approximately twenty percent of the curriculum is available offline in the form of printables and practice worksheets.
 National Geographic Kids
National Geographic Kids includes the complete run of the magazine from 2009 to the present, as well as books, videos, and images. High-quality informational texts are available for primary, upper elementary, and middle school English Language Arts, social studies, and science classrooms.
Novelist
Fiction recommendations for a wide range of adult, teen and child reading interests as well as book reviews, author read-alikes, theme-oriented book lists, book discussion guides, book talks, and feature articles.
   [ video guide ]
CIS provides provides comprehensive occupational and educational information to help all  Oregonians learn about the world of work and education.  The resource includes (1) current employment, wages, outlook, hiring practices, preparation, and licensing, in addition to the skills, abilities, and knowledge required, are reported for each of over 550 occupation titles. These occupations cover over 95% of the labor market in Oregon; (2) description of every postsecondary program of study or training offered in Oregon; (3) a complete scholarship and a financial aid database that lists national, state, and local awards is available along with a tool to sort the entries based upon an individual's characteristics, and more.
*Use outside library requires registration of a personal profile for remote access.* Contact library staff for remote set up help if unable to come to the library.
Links to useful websites with information about the state of Oregon.
Tutor.com  - online live tutors for students and adult learners     [video guide ]
Online tutors are available on demand, every day from 12 p.m. -12 a.m. for one-to-one help with  everything from homework to skills building and test prep.
Professionally trained and experienced tutors will help students in kindergarten through introductory level college with math, science, English and social studies.
Tutors will also help adult learners of all ages with their GED, adult education courses, grammar help with their resume or a work-related project, or more 
OSLIS:
 Bringing information to students around the state
Featuring classic and contemporary works of fiction, this collection development guide provides librarian-recommended titles for a general adult audience. The best authors and their most widely-read works in literary and popular fiction—old and new—are listed, including mysteries, science fiction, fantasy, Westerns and romance. 
With more than 11,000 titles–at 3 recommendation levels–
Fiction Core Collection
 provides entries for individual novels, as well as analytic entries for novellas and novels contained in composite works. This content can be used for collection development, readers' advisory and curriculum support.
The online version of this collection provides more content (two additional recommendation levels, Supplemental and Archival) to aid in selection for larger libraries and subject-level collections, and includes features–such as book review citations and excerpts, book covers, advanced searching and sorting capabilities, and monthly content updates–not available in print.
Good Reads
Looking for something new to read? Interested in the latest news headlines? We'll get you pointed in the right direction.
Digital Exhibits
Photographs, original documents, and more, in a variety of collections.